The School
---
Mission Statement
"Waihi College supports students on their life long journey to develop the knowledge, skills and characteristics that form the foundation of success today and in the future.
Cornerstone to the success of our students is the strength of relationships formed between the school, whānau and community which support each student to reach excellence in their chosen field of endeavour".
---
Hours
The Waihi College school office is open between:
8am – 4pm Monday – Friday
Except public holidays and term breaks.
Waihi College run a 10 day timetable and the period times are as follows: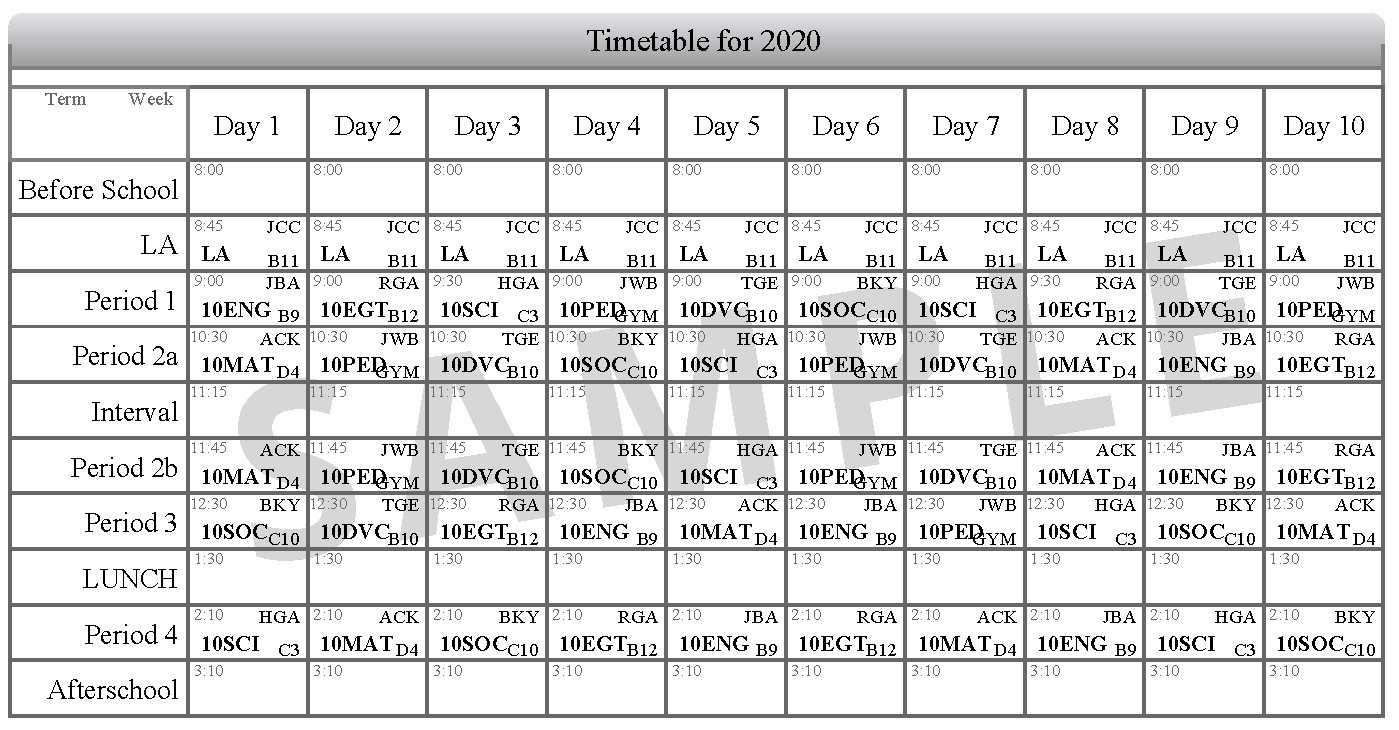 Lesson Times
| Time | Lesson |
| --- | --- |
| 8:45am | Start of School |
| 8:45 am | Learning Advisory |
| 9:00 am | Period 1 |
| 10:30 am | Period 2a |
| 11:15 am | Interval Break |
| 11:35 am | Period 2b |
| 12:25 pm | Period 3 |
| 1:30 pm | Lunch Break |
| 2:10 pm | Period 4 |
| 3:10 pm | End of School |
Vision
Our continuing challenge is to master the art of blending the old with the new that sees the transformation of our teaching and learning environments and programmes to better meet the needs of our 21st Century learners.
Our students will construct their learning with our support, using transferable skills to solve problems using critical thinking strategies, working both collaboratively and independently, to become confident effective communicators, as they pursue their goals of achieving excellence, while remaining loyal to the values our school is built on.
Our school will commit to an on-going programme of self-reflection and review that pursues improvement in all that we do. Central to this improvement will be the professional learning of our staff as they challenge themselves to be passionate educators committed to the success of our students.
The success our students achieve will be forged on strong relationships between themselves, our school, whānau, and the community as we contribute to meeting each student's personalised learning plan.
Our school welcomes diversity and will provide opportunities for all learners to learn and achieve in an inclusive and supportive environment. We acknowledge that our vision cannot be achieved alone and we will be actively seeking the support of parents, families, whānau and the wider community.
---
Memphis Centre
Set in the heart of the college, the Memphis Centre is a purpose built classroom that provides a safe and nurturing environment for our students with special learning needs. Students in the Memphis Centre at Waihi College are O.R.R.S. funded and take an active part in all aspects of college life – sports days, spirit days, and cultural events.
A major focus for our students is to develop their life skills. Senior students are involved around our local community in a variety of jobs. The Special Olympics programme is a highlight for students and they regularly take part with other schools in a variety of sports events.
---
Whare Maia
Set in the heart of the school WhareMaia provides not just a space to teach Te Reo and Tikanga Maori but also a space dedicated to Te Ao Maori. Students can build their capacities and immerse their understandings.
An immersion programme "Te Kakano" is growing stronger every year and the expansion is an exciting part of the development of our school
---
Prospectus
The Waihi College Prospectus is a great way to get information about our school. It highlights our aims and intent as a school in the areas of academic achievement, learning programmes, sport and culture. Photos and comments support the values and vision we have for the students of our community.
---
School Charter
The school charter is a key planning document that sets out Waihi Colleges objectives and targets. It guides teaching and learning programmes, and the activities of the school.
---
Our Supporters

Our Supporters OceanaGold has been a long term supporter of the College and school community.
Our Supporters Listen for our regular slot on Thursday mornings on Gold FM
First Sovereign Trust
First Sovereign Trust has helped us with School Activities and ICT Infrastructure
---