Performing Arts
Waihi College has a strong tradition of music, dance, drama and art, with many students participating in a range of co-curricular activities.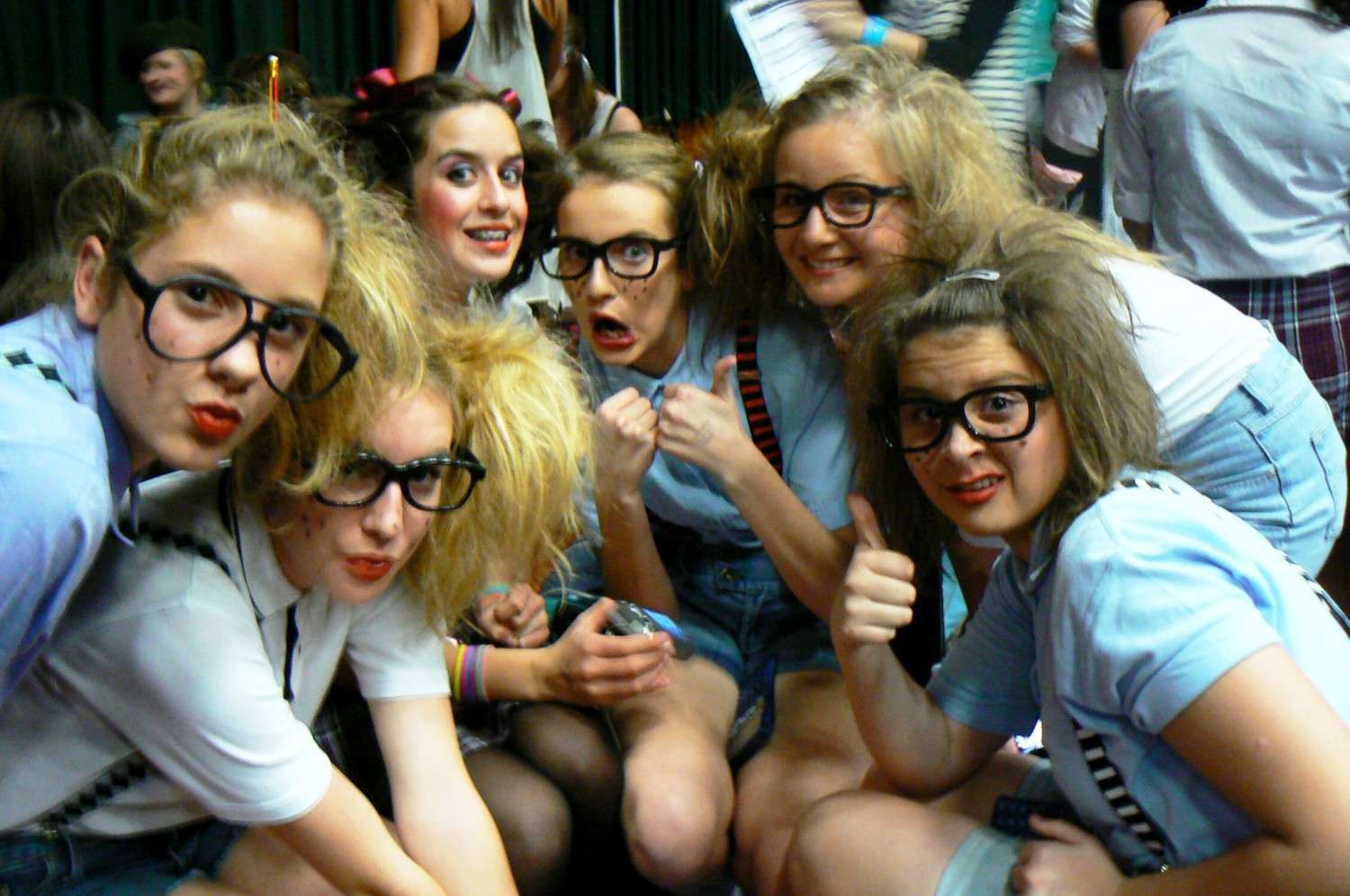 The college employs an Arts Coordinator to work with staff and students, reflecting the importance that is attached to this area. Street Theatre Performance and Drama is a strength of the college, with Troupe Waihi, a professional theatre group, operating out of the schools Drama Department.
Students have the opportunity to be involved in the following activities:
School Drama Production
Stage Challenge
Kapa Haka Group
Sheila Winn Shakespeare Competition
Stilt Walking
School Band
Fire Poi
Circus Skills
Choir
Spirit Days House Challenges
Lip Sync Competitions
Annual Talent Quest
Cultural Committee
Music Tour
Individual Instrument Lessons
Gallery Trips
Troupe Waihi
Combined Waihi Schools Music Festival
Art Exhibitions
Theatre Trips
ARTS COORDINATOR CONTACT:
Jenny Twidle
07 863. 8349
[email protected]
This e-mail address is being protected from spambots. You need JavaScript enabled to view it.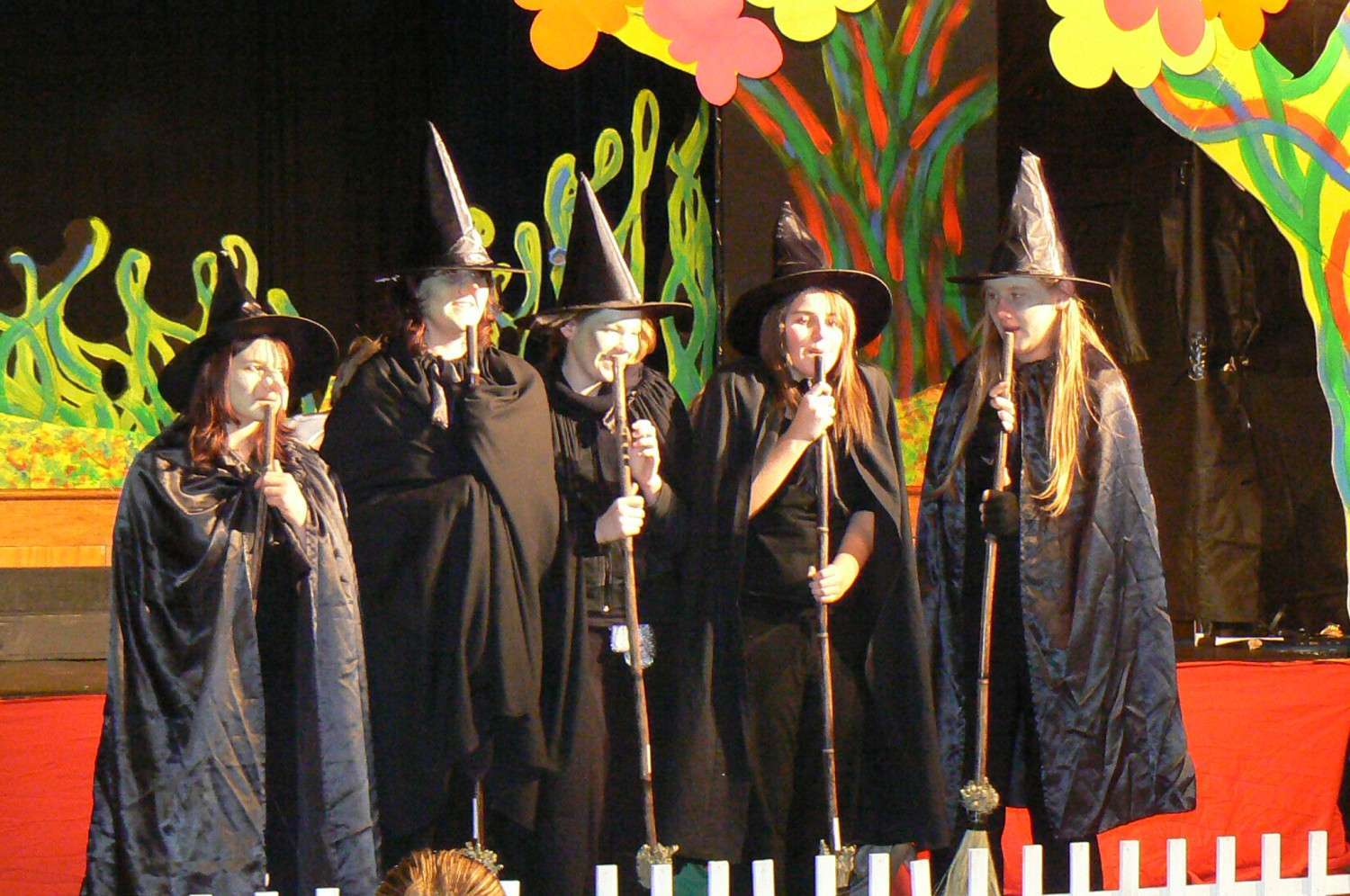 24 -29 August 2014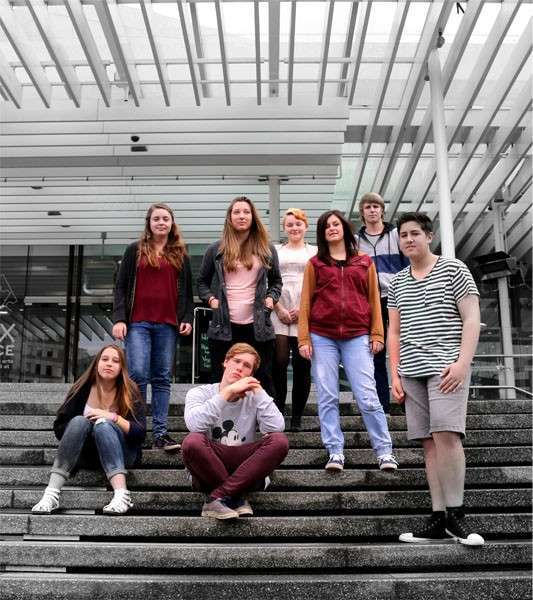 We wish our school Rock Band all the best for their tour of Wellington next week!
Performing at seven schools in 5 days, MadBand's 2014 show has a wide variety of music from the 60's through to the current top chart songs. Left to right: Nyah Frew, Savannah Harvey, Josaye Frew, Narada Bury, Siobhan Hare, Tyler Tamati, Keegan Brown and Ezra Thompson.
Our school community were treated to some fabulous performances by singers and musicians at our annual school Talent Quest in the last week of term one.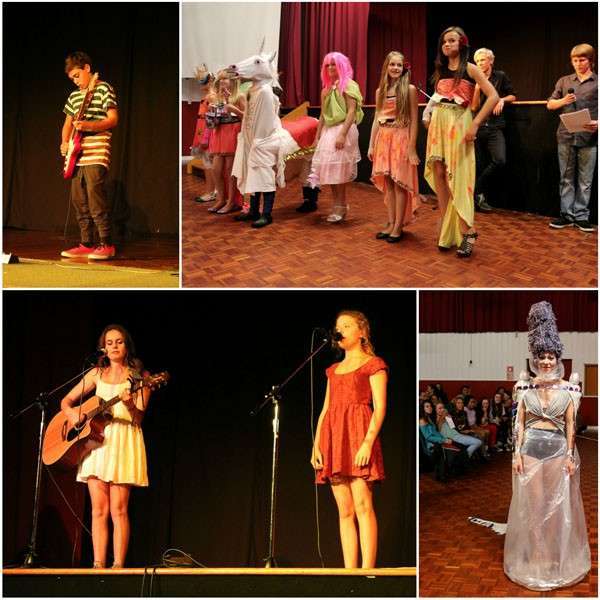 Read more: TRASHION QUEST
MASSIVE CONGRATULATIONS TO OUR CULTURAL SUPERSTARS:
Musician of the Year – Ina Jaekel
Dramatic Performer of the Year – Jordan Scott
Maori Performer of the Year – Jeannie Mohi
Performing Group of the Year – Troupe Waihi
SUPREME CULTURAL AWARD – INA JAEKEL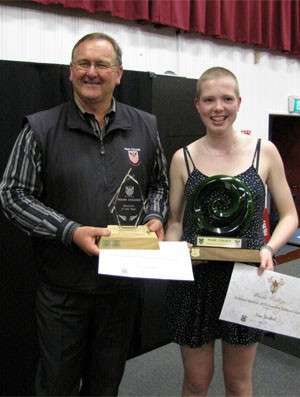 Principal Mr Alistair Cochrane with Supreme Cultural Award recipient Ina Jaekel
The inaugural Waihi College Cultural Awards Night has been hailed as a resounding success. With Troupe Waihi welcoming people, guests were entertained from the moment they walked through the gate until the closing of the Arts extravaganza.
Read more: WAIHI COLLEGE CULTURAL AWARDS NIGHT
Waihi College warmly invite you to attend an evening of festivities
in honour of our Arts Students.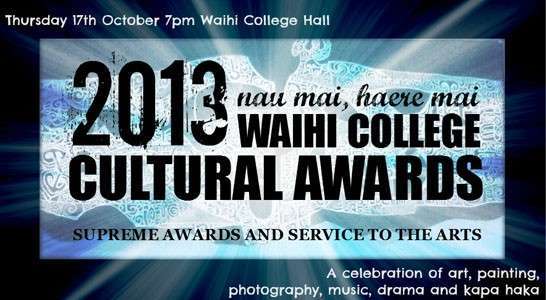 Read more: 2013 CULTURAL AWARDS
Waihi College picked up 'Best Costume Award' at the Bay of Plenty Regional Sheilah Winn Shakespeare Festival with a spectacular performance at Mt Maunganui college this week.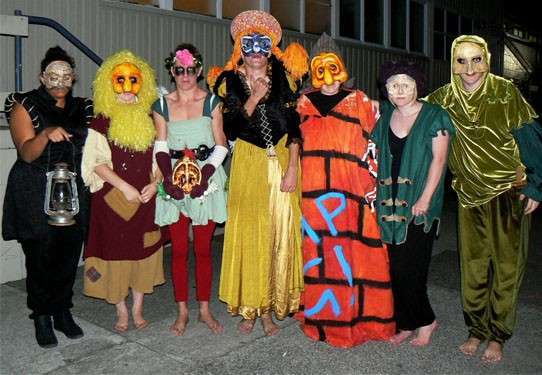 Performers:
Bobbie Pouesi, Aimee Gilmor, Keegan Brown, Jordan Scott, Sapphire Middleton, Emma Wolfenden and Simon Ruddell
Read more: Success at Sheilah Winn Festival
Congratulations Mr Paton and team… Rose Lord, Keegan Brown, Beau Twyford, Jazz Lord, Josaye Frew,
Cass Smith, Tyler Tamati and Bede Bailey on a very successful Band tour of Wellington schools!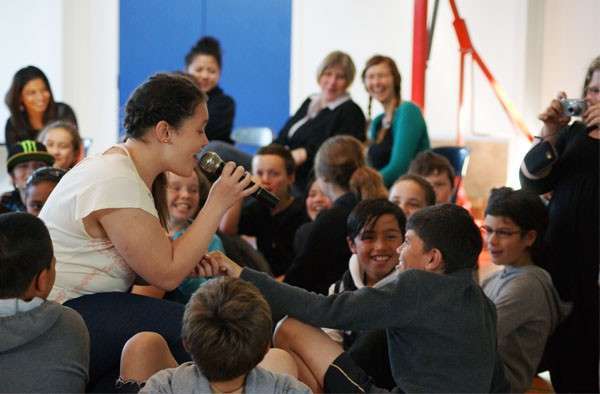 ABOVE: Jazz Lord gets in amongst the crowd during the Wellington Music Tour
Read more: Waihi College Wellywood Music Tour
Waihi College have won 2nd place at the regional Stage Challenge Awards , also bringing home the coveted Spirit of Stage Challenge Award.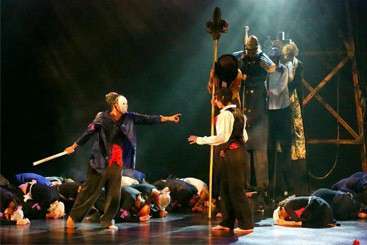 Read more: Waihi College Wins 2nd Place!
Waihi College will be performing at Baycourt Theatre on Thursday 14
th
June. Rehearsals are well under way. Book your Stage Challenge tickets NOW! See Mrs Buckman at the front office. You MUST pay your money up front. Adults are $33.00 and children 12yrs and under are $27.00.
Jakob receives his award for Best Design at the Wintec 'Cut!' Short Film Competition.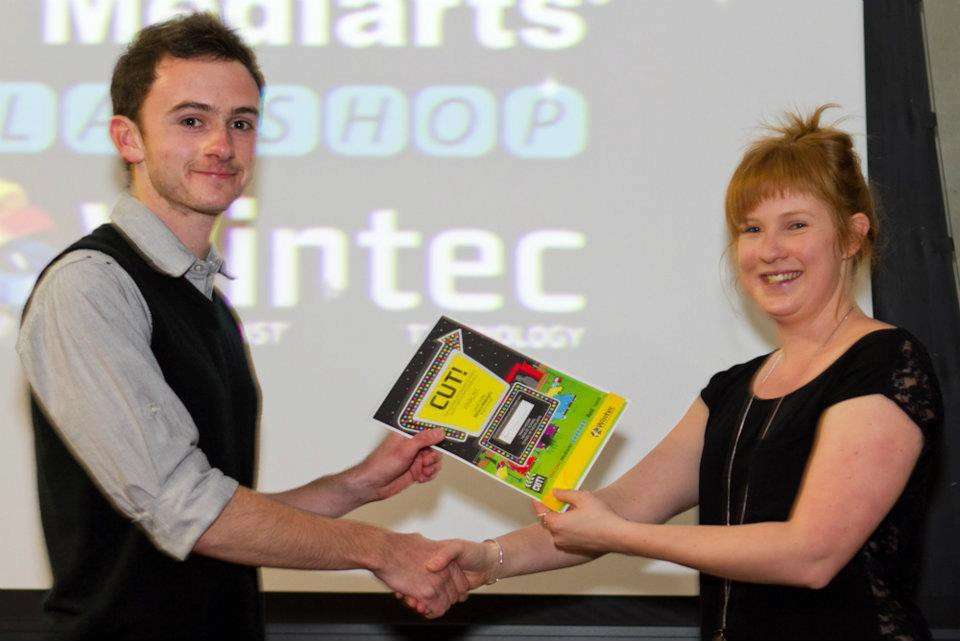 Read more: ARTS AWARDS